The original concept and journey of the Sweethearts began over 30 years ago when a group of like minded young women under the guide and passion of Ross Lipson the creative genius, got together to play soul music. Under his leadership, they grew to become polished and professional musician's, with their greatest breakthrough beginning when they were invited to play at the prestigious Montreux Jazz festival in Switzerland in 1997.

From this the band grew in both reputation and musicianship, and expanded its reach to be inclusive of young women across the Geelong region. It soon became apparent that the demands of the industry and the performance opportunities that could be offered, needed a different approach, management and organisation. Research began and the Sweethearts Foundation Inc. a not for profit organisation was formed in the year 2000.

Some 20 years later the Sweethearts have carved out a well recognised place in the professional music industry, locally in the Geelong region, across the State of Victoria, nationally and internationally. Regularly performing at private, corporate events and Victorian festivals such as Queenscliff, Port Fairy etc. and with seven Europe festival tours and a tour to the USA, they have a reputation for sassy neo soul, punchy originals and great entertainment. Their professional approach to performance has garnered industry opportunities with world renowned artists including Bernard Purdie, Wayne Jackson, Sax Gordon, Gil Askey, Katie Noonan, The Waifs, Mia Dyson and many others.
In 2019 Sweethearts returned to the Montreux Jazz festival in Switzerland, Jazz a Vienne in France and Porretta Soul Festival in Italy for their eighth international tour. This time they were joined onstage by Pee Wee Ellis, original James Brown Band Leader and co-writer of hits including 'Cold Sweat' 'Say It Loud – I'm Black and I'm Proud'.
In 2018, to celebrate 30 years of the Sweethearts program the Foundation successfully ran their first festival, Sweetfest, with the support of City of Greater Geelong. This female focused festival showcased many artists locally, nationally and internationally and was enjoyed by the Geelong community.
At the 2017 Porretta Soul Festival in Italy the Sweethearts program received an internationally recognised award for their contribution to music education.
The Sweethearts also have their own Emmy nominated TV series, 'Heart & Soul' which explores behind the scenes of this unique, one of a kind band.
The Sweethearts Foundation Inc. fully manages, supports and seeks funding for the program. It relies heavily on goodwill and the support of parents annually to operate. Currently it hosts 2 bands, one working directly in the professional industry comprised of young women aged 13 – 18, and a junior Young Hearts band for girls aged 10 – 15.
Sweethearts Foundation also delivers nationally recognised training of a Certificate IV in Music, under the auspices of the Australian College of the Arts (Collarts). This is the highest qualification able to be offered to secondary school aged students, lifting their musicianship to a professional level. As well as authentic music experience and performance opportunities, the program offers song writing, recording, working and collaborating with other professional artists, and developing a real understanding of the business side of the music industry.
This has culminated in the professional recording, promotion and release of over 10 Albums & EPs with a recent focus on all original music.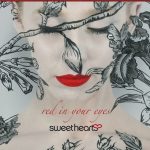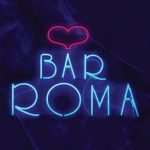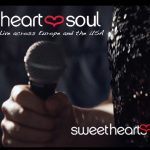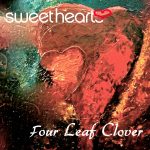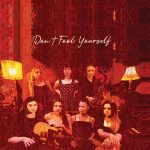 The unique feature of the Sweethearts is that it constantly changes each year with new and emerging artists coming into the band and others leaving to pursue their career paths. It is made up of between 50 – 60 young women, auditioned from the local Geelong, Barwon and Western District region, including surrounding Melbourne and suburbs. The girls coming into the program come from a very wide range of schools in both the state, independent and private sectors across approximately 10-15 different schools.
Each year Sweethearts holds auditions for all current junior and senior band members as well as new, interested members. Generally we average between 70-100 auditions annually. Our Certificate IV music course has had over 100 enrolments since starting in 2006.
The program promotes women in music via direct industry immersion, fostering gender equity, diversity and participation and many who have come through the Sweethearts program, continue on in varying aspects of the music industry. This includes further music study at university & TAFE level, performing in their own projects both as solo artists and groups, music teaching & tuition, marketing for TV and radio, music journalism, theatre, and sound production.
Our program has proven to deliver many quality artists over the years some of which include: Alice Ivy, Bec Goring (Gordi, Hollie Joyce), Jess Ellwood (Alex Lahey), JANEVA (Signed to Sony Music for songwriting), Imogen Brough, Georgia Van Etten, Matilda Hassall, Ashleigh Watson & Zellow.
By identifying, nurturing and supporting new talent, and taking learning and performing into the professional performance arena, the on the job authenticity and industry experience is unsurpassed nationally and internationally.
Rick Mclean, produced this video which encapsulates the beginnings of Sweethearts.
https://www.youtube.com/watch?v=2n0T_2prYfg&feature=em-upload_owner#action=share